How long could this energy limits policy from Chinese government last?
You might be surprised, shocked or frustrated when you heard the news from your Chinese supplier about the energy limits movement now in vast China mainland, from east to west.
Or you might thought this is just another trick that your supplier is making as a late delivery excuse.
If you are, you might just underestimate this energy limits movement like I did days ago, like the local governors did months ago.
Background
To begin with, let us back to Sep.22 2020, the Seventy-fifth United Nations General Assembly, the Chinese leader announced that China will increase its national independent contribution, adopt more powerful policies and measures, strive to reach the peak of carbon dioxide emissions by 2030, and strive to achieve carbon neutrality by 2060.
The carbon beutrality was set as an goal since then.
Oct.13 2020, The Chinese energy importer and steel manufactures had received the notice from government to stop the coal importation from Australia. In 2019–20, China took a little over a third of Australia's premium metallurgical coal exports and Australia supplied about 55% of China's metallurgical coal imports.
Since then, more and more people started to worry about the enerygy industry of China, cause the coal power taken 70% of total power supply of China. But this also showed the determination of China to achieve the carbon neutrality goal.
June, 2021, The Chinese banned the crypto mining mostly due to the high energy consumption which may give big pressure to the power supply. China's ban forces some bitcoin miners to flee overseas, others sell out
Aug, 2021, China state planner vows crackdown on projects with high energy use(https://www.reuters.com/business/sustainable-business/china-state-planner-vows-crackdown-projects-with-high-energy-use-2021-08-17/).
At that time, the manufactures should have been smelled the danger from their own government, but most of them choose to ignore under the protection of local governors. Cause the high energy use project is the pillar stone to the local GDP in some provinces as Jiangsu, Sichuan, Yunnan, Guangxi, Shandong, Guizhou etc. They might thought the central government will give them enough time to balance the GDP and the carbon neutrality. But the fact is, this time, they need to behave fastly.
Just a month later, China to strike harder against regions that fail to curb energy use.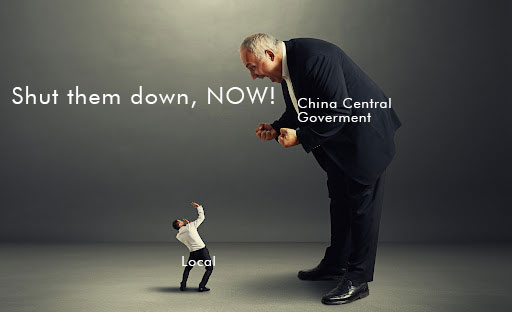 Yunnan, 90% Yellow Phosphorus production was shutted down.
Jiangsu, The operating rate of soda ash enterprises may drop by 20%
Jiangsu, a major chemical province known as "Su Daqiang", currently has 14 chemical parks and 15 chemical concentration areas. As of the end of December 2020, there are more than 2,000 chemical companies in Jiangsu Province.
Guangdong: Suspend Energy Conservation Review of "Two Highs" Project
Guangdong Province is a major paint province and a major chemical town. There are more than 2,000 local chemical companies. They are mainly famous in the national paint market for home decoration wood coatings and architectural coatings. The "Guangdong Province Energy Consumption Dual Control Work Plan for 2021" issued by the Guangdong Development and Reform Commission pointed out that focusing on the "two highs" industries such as steel, chemical, non-ferrous metals, cement, glass, etc., benchmarking international and domestic or industry advanced levels, and comprehensively carrying out energy conservation Diagnose and promote energy-saving transformation and green upgrading of production lines.
Sichuan: Interview with red warning areas and put forward rectification requirements
Sichuan Province has a relatively complete chemical industry system and a relatively concentrated layout. It is an important natural gas chemical production and research and development base in the country. The production capacity of fertilizers, melamine and other products ranks first in the country. There are more than 1,000 chemical companies in Sichuan Province and more than 200 coating companies. Panzhihua City, Sichuan Province, is the most concentrated area of titanium dioxide enterprises in the country. Taihai Technology, Tianlun Chemical, Titanium Chemical, Dahutong Titanium and other enterprises are all well-known titanium dioxide enterprises in the country.
The Sichuan Provincial Leading Group on Climate Change has conducted an interview with the main government officials of the three cities (prefectures) of Guangyuan City, Ya'an City, and Aba Prefecture that have a red warning for the completion of the energy consumption "dual control" target in the first half of this year, and put forward rectification requirements . Insist on putting the dual control of energy consumption in a prominent position, and correctly handle the relationship between economic development and energy saving. It is necessary to keep a close eye on the dual control goals, take effective measures to reverse the passive situation as soon as possible, and go all out to complete this year's energy dual control goals.
…..
What is the impact on TiO2 production in China.
Lower factory operating rate.
Produce 1tons of Sulphate process rutile tio2 need 5000-8000KWH electricity power. TiO2 industry is for sure the high energy use industry and the government limits on the power supply will for sure result in less output. This is not a matter of price anymore, it is lower outputs.
Longer delivery period.
Since Aug., the end users of TiO2 started their inneed purchase again to sustain their owen production. Even the south east asia market is totally locked down due to the Dealta Viruse, but the total needs is recovering. And the orders is recovering, but the production is shrinking, to get the materials it is taking longer.
Higher price.
All in all, all factors will requst in a higher price again.
When will this chaos end?
No one really knows, as to the Chinese government style, they will never give up till they get what they want. If the manufactures and the local governors can not make a plan to reduce the power use, it could be a long way to go.